KuCoin listing – and why market maker is a must-have
Facts about KuCoin exchange
Seychelles-based KuCoin is a popular centralized crypto platform to buy crypto assets. It was officially launched in 2017. According to the information provided by Coingecko, at the moment when we are writing this article (September 2022), the exchange offers to its users 717 coins and 1269 pairs for trading.

With over 20 million users from more than 200 countries, the platform stably keeps its position among the top 10 exchanges by trading volume. This cryptocurrency exchange claims that 1 in 4 crypto holders from all over the world uses its service. In Q1 2022, Kucoin welcomed on board 6 million new registered users, which indicated a 491% growth YoY.
The exchange has managed to establish strong local communities in many countries across different regions, including such important crypto markets as, Asia, the Middle East & Africa.
The KuCoin team is actively growing and as of the first half of 2022, the number of specialists in the global Kucoin family is close to the mark of 1,000.
How and why to list your token on KuCoin
If you are looking for a platform to list your token, the KuCoin exchange can be a good choice. It has a standard project listing application process offered to businesses.
Those token projects that want to list on the KuCoin platform are required to fill in the provided application that will be further considered by experts from the KuCoin research team. Researchers are responsible for selecting candidates that will be finally listed on their platform. When token projects pass the initial stage of review, the KuCoin team will provide the listing-related tips and workflow with them. Moreover, each project gets an account manager who will ensure full support throughout the listing procedure.
Despite its serious approach to opting for projects to be listed, KuCoin is rather open to welcoming new tokens. Only in the first quarter of 2022, the exchange listed 44 new tokens and 59 trading pairs. And according to the company, 19 of these projects that chose KuCoin for premiere listing have reported outstanding results in their performance. And it can be a weighty argument in favor of choosing KuCoin for your listing.
KuCoin also owns an initial exchange offering (IEO) launchpad – KuCoin Spotlight. Spotlight is a token launch platform that serves early-stage crypto projects and initial token distribution to provide users with the opportunity to participate in the early investment of preferred projects to gain considerable incomes with low thresholds.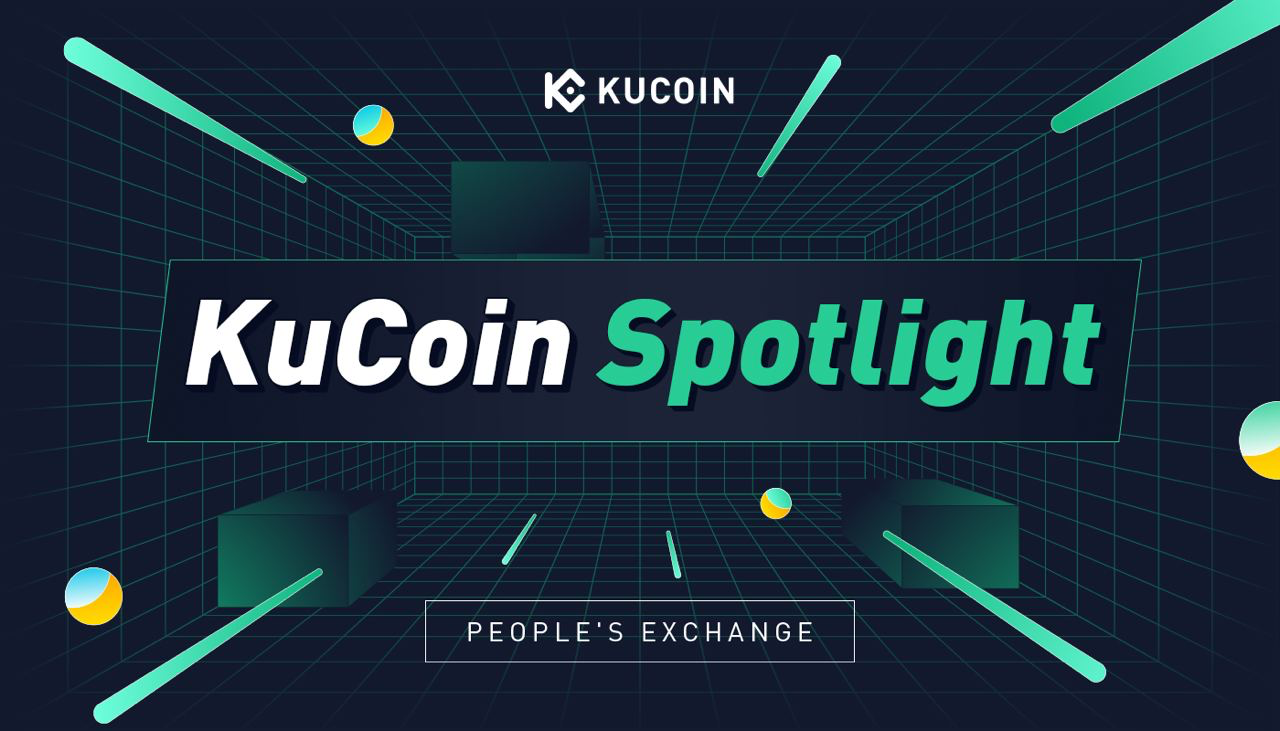 REACH US TO DISCUSS THE LISTINGS AND BUILDING THE LIQUIDITY OF YOUR MARKETS
KuCoin's score metrics
When choosing a platform for your token's listing, it is important to check its reputation and general rank in comparison to other exchanges. A good choice is to check how CoinGecko, CoinMarketCap, and Nomics rate the exchange.
CoinGecko uses Trust Score, a rating algorithm evaluating the legitimacy of an exchange's trading volume. Trust Score is calculated on a range of metrics such as liquidity, the scale of operations, cybersecurity score, and more. KuCoin's Trust Score is 9. Only 18 out of more than 500 cryptocurrency platforms have Trust Score 9 or higher.

CoinMarketCap's Exchange Score is based on the following factors:
Web Traffic
Average Liquidity & Volume
the Confidence that the volume reported by an exchange is legitimate. Weights are assigned to the above-mentioned factors and a score from 0.0 to 10.0 is given to the Spot Exchange.
KuCoin's Exchange Score is a high 7.2.

Nomics' metric is called Impact Score – and represents an exchange's influence on the crypto prices. The score is a combination of web traffic, volume, and other factors. KuCoin's Impact Score is 7.61.
The second Nomics metric, called Transparency Rating is C (fair). Nomics explains the purpose of these scores as rating cryptocurrency exchanges by their willingness to provide auditable history.

Listing on KuCoin with our help
We can support you on your way to KuCoin listing and help you manage the liquidity on the platform. The usual process looks like this:
We set up a call to understand the phase of your project. The following points will be discussed:

Are you already listed on DEXes or CEXes?
What is the tokenomy of your project?
Do you have a listing strategy for your digital currency?

We discuss the best possible liquidity strategy for your project.
If we agree to set up a partnership, we introduce you to verified managers of one or more exchanges (listing support).
After your project gets listed on a trading platform, we help you build your markets on platforms.
Do I need a market maker on KuCoin at all?
Good exchanges, like KuCoin, expect that you come with a market maker when applying for listing.
Managing a token startup is a real challenge. As a cryptocurrency project, you need to focus on building your products and services and leave liquidity to market makers.
A market maker will help you:
deepen the liquidity on your token's books and make them more stable – which helps mitigate the price fluctuations of your coin
lower spreads between bids and asks so that the prices get fairer for investors; that reduces the cost of entering and exiting positions and encourages investors to trade your coin
In the 24/7 cryptocurrency markets, well-managed assets are supported by algorithmic market makers. They provide liquidity through their market-making services, supported by fully automated software algorithms. Empirica's liquidity products are reputable top-notch algorithmic market making solutions.
REACH US TO DISCUSS THE LISTINGS AND BUILDING THE LIQUIDITY OF YOUR MARKETS
WHAT IS KUCOIN'S TRADING VOLUME?
According to KuCoin Web pages, in Q1 2022, the cumulative trading volume was over $1 trillion. An average daily trading volume was around $11 billion. And this figure demonstrates a 362.51% increase year-over-year. However, it's good to refer to portals like CoinGecko to check for verified exchange volumes.
IN WHAT COUNTRIES IS KUCOIN AVAILABLE?
KuCoin offers services in many countries globally, including Japan, Canada, Singapore, and others. At the moment, the exchange does not have a license for operating in the US. Nevertheless, investors and traders still have the possibility to sign up on the platform.
WHERE IS KUCOIN LOCATED?
Kucoin has its headquarters in Seychelles.
WHAT IS AN IEO LAUNCHPAD?
IEO stands for Initial Exchange Offering, and an IEO launchpad is a fundraising platform for startups & entrepreneurs.
WHAT IS TOKEN LIQUIDITY?
This term refers to the ease with which tokens can be swapped for other assets (other crypto assets or government-issued fiat currencies).
WHO ARE MARKET MAKERS?
A market maker is a company or individual that regularly buys and sells financial assets at a publicly quoted price to provide liquidity to the financial or digital asset markets. Their role is to satisfy market demand. Market making is also used as a profit generation trading strategy by hedge funds.
WHAT ARE THE BEST EXCHANGES TO BE LISTED ON?
Please check our related articles on listing on bitmart, listing on gate.io and listing on bitfinex. More information on how we approach token listing on crypto exchanges