TOP CRYPTO LIQUIDITY PROVIDERS LIST
We have accumulated extensive information about our liquidity provision thanks to more than five years of expertise in the crypto market making industry and more than ten years of developing and optimizing market making software. We meet with well over a hundred of the most prominent token projects each year at Empirica to discuss increasing the liquidity of their tokens on cryptocurrency exchanges. And since many of them are interested in learning more about our business, they frequently query us about other liquidity providers.
Here is a brief overview of some of the liquidity provider companies that have experience in the cryptocurrency space since we don't want to hold back on being honest about our rivals.
Crypto liquidity providers review
We examine five different cryptocurrency liquidity provision services in this article. We'll begin by discussing our liquidity solution and show how you can use it to elevate your token's reputation among investors, which are one of the two major stakeholder groups in your project. Here is a brief analysis of our rivals in the cryptocurrency liquidity area. Although it is currently a tiny list, we will gradually add more reliable firms.
Empirica
In providing an overview of crypto liquidity providers, we will start with our solution, Liquidity Engine, to highlight the most important aspects when choosing the right business partner to provide liquidity in crypto markets. We believe that feeless liquidity provision, which is our main focus, makes a difference compared to other offerings discussed below.
The first problem we are trying to address is to help the blockchain project answer, what is the liquidity situation on its token. We have invested years of our work in extensive analytics, sophisticated algorithms, and a data warehouse. It allows us to collect detailed information about each coin every second the slightest move happens to it in one of the markets. We share this processed and aggregated data with the projects we partner with. This allows them to better understand the situation of their tokens on individual exchanges and relate it to competing tokens and the entire crypto market.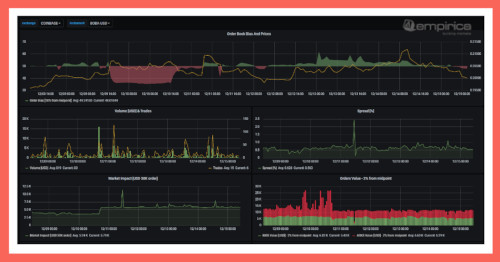 Screenshot from one of the dashboards of Empirica's Liquidity Engine
The second common problem – smaller projects sometimes have difficulty listing their tokens on better exchanges, where many retail investors allocate their capital. The road from launch to listing in credible markets is sometimes long and challenging. However, we can often help here. We have a long history of cooperation and excellent relations with many exchanges. There is nothing unusual about it because we are an essential partner for many of them, sometimes responsible for 20% of their daily volume. This allows us to help our clients get listed on these exchanges, often faster and at a lower cost. If you aim to introduce your token to good exchanges, we will create a plan and consistently implement it. It's not easy, but possible.
Effective liquidity handling requires including decentralized (DEX) and centralized (CEX). It requires developing a tactical plan that coordinates activities to achieve project goals. This may include pool maintenance, arbitrage, and marketing efforts to engage the community and attract investors. We help with tokens in each of these fields.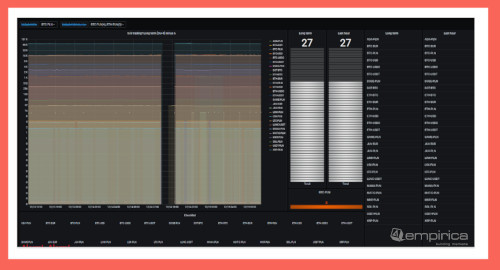 Screenshot from one of the dashboards of Empirica's Liquidity Engine
What are the effects of our actions? We notice that by adequately setting our liquidity algorithms, we very often lead to an increase in volumes by 30-50% in the short term and up to several hundred percent in the long term. You can discover how we can conduct an effective liquidity provisioning project for your token here:
We increase the volumes of our partners by significantly increasing the depth of order books, building investor confidence in the token, and always being there when investors need us as the other party to the transaction, regardless of the market situation. We know it works because we've done it more than it many times.
And now a few words about other companies in the space.
Cumberland
Cumberland is a crypto liquidity provider that is part of the larger parent company, DRW. DRW is a Chicago-based company that has been around for over 25 years and has a strong presence on Wall Street. DRW has altogether over 1600 people.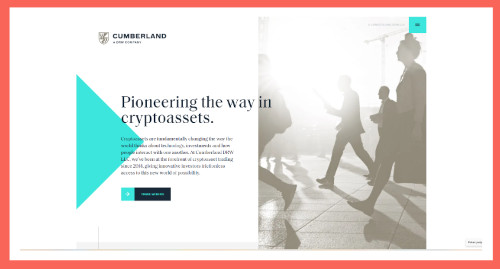 Cumberland specializes in providing institutional-sized liquidity for the biggest cryptocurrencies. Cumberland uses its execution algorithms and provides liquidity for CME block trading of BTC and ETH futures and options. Cumberland concentrates on helping large institutions to trade digital assets.
Altonomy
Altonomy is a digital assets investment, market making, and OTC firm founded in 2018. The company is headquartered in Singapore and has partnerships with more than 80 token issuers, as well as top global and regional investment funds. Recently, crypto exchange Blockchain.com has acquired Altonomy's OTC trading desk. As a result of this acquisition, Altonomy is now focusing on venture investments and proprietary trading.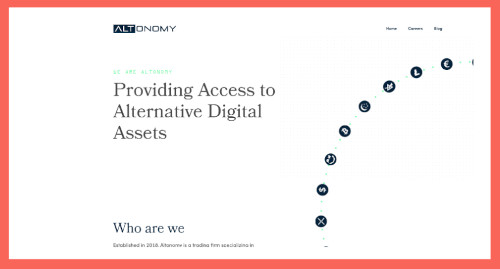 Virtu Financial Inc.
More than 900 people work at Virtu, which has been operating since 2008. They come from traditional finance and only entered the cryptocurrency market over a year ago; they are not natural crypto users. This indicates that Wall Street's major corporations are starting to compete with us so we won't become bored. It also indicates the rising acceptance of cryptocurrencies.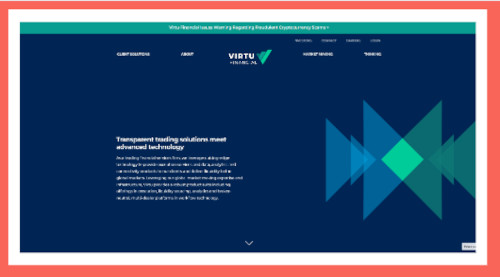 They may also trade in altcoins or defi, but Virtu makes markets on the biggest currencies on the biggest exchanges. They are listed on the Nasdaq market. This is why we talk about them here since we really enjoy that the firm is open to the public.
Their financial disclosures have been public, transparent, and accessible for years, which lends a lot of confidence. Imagine such transparency of crypto companies.
Jump Crypto
Jump is a Wall Street giant whose history began at CME and was formed in 1999. Over 1,200 individuals work for Jump Trading and Jump Crypto together. Additionally, Jump Capital has a venture capital division.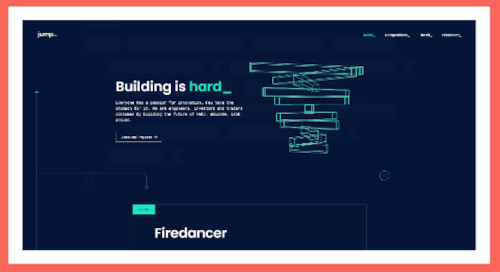 Characteristics of good liquidity providers
What are the characteristics a cryptocurrency liquidity provider should have? What kind of system do they need to efficiently perform liquidity obligations for their clients? Here is our short list of points to check when considering a liquidity service provider for your coin:
High-speed trading technology

. A liquidity provider needs advanced trading technology to execute trades quickly, efficiently, and at scale. Low latency execution (at least at CEX markets) is a must-have, otherwise they are at risk of being gamed by other market participants. 

Robust risk management systems

. After this crypto winter, nobody will have doubts about the importance of this point. A credible crypto liquidity provider needs robust risk management systems to address inherent to crypto markets like the risk of market volatility, risks on losses on inventory, and counterparty risk of lenders and exchanges.

A flexible set of trading strategies

. Making the markets covers both CeFi and DeFi, which are technically very different animals. A market maker should be able to connect to many other exchanges to cover token listing everywhere and take care of the price and volume on all the venues. Liquidity strategies also need to adapt to changing market conditions.
Closing word
Within six to twelve months, Empirica wants to make a token's market so liquid that you will no longer need to pay for liquidity providers' services. We currently conduct market making for more than 50 coins, and they are not required to pay us. We generate between 40 and 60 percent of their daily turnover. We may earn our own PnL because they already have a sizable volume.
Getting back to our list, it is undoubtedly incomplete. Smaller businesses abound in the market-making sector. We were cautious to review them here since we still need more trustworthy feedback regarding their services from their current or previous customers. However, we will expand this list whenever we get more reliable information, so keep checking back.
Here you can learn more about how we make the markets for many tokens in the crypto space.