List of the Best Crypto, Web3 & Blockchain Conference Events for Token Projects in 2023
Be it DeFi summer or another crypto winter, no matter what time of the year it is now in the industry, tokens need to build their products. And to do it effectively, they also need to build relationships with clients, communities, and partners. That's what conferences are for. And there are quite a lot of blockchain and crypto events already in the nearest future.
We strongly believe that different types of blockchain events can become a great opportunity for crypto companies and token startups to tell the world about themselves. That's why we've decided to share a list of top events and we hope that you will find it useful.
At Empirica we have participated in some of the greatest blockchain conferences listed here, sharing our personal views. We will also be updating this article from time to time, after visiting new conventions and summits.
Why should you consider attending crypto conferences?
To begin with, let's consider the benefits of taking part in such conferences, meetings, forums, and exhibitions for a token project.
Learning from inspiring speakers

. If you have your own

token project

and are just pushing your way in the industry, it will be always quite useful to get the latest insights from the market leaders. Of course, before going to this or that event, it is crucial to check out a list of speakers and a program of seminars and workshops that you will be able to attend. Today the blockchain industry has united under one roof a lot of talented tech specialists and entrepreneurs who think outside of the box.

Discovering new projects and technologies

. For your project's growth, it is very important to have an ear to the ground when it comes to new tech developments. You can find good vendors to work with or reliable partners to build mutually beneficial cooperation. A new event is always a new opportunity.

Networking with other participants.

Once again,

crypto events

are always about new contacts. You can meet a lot of

industry leaders

and

crypto enthusiasts

, share your ideas, learn about numerous

blockchain projects

and tell them about your product.

Building your own community

. When you are building and developing your own token project, it is crucial to have strong supporters by your side and to expand your community. Different industry events can become a perfect chance to attract the attention of your future supporters and to win their trust.

Becoming a speaker.

Of course, to be invited as a speaker you should be ready to share your unique ideas and cutting-edge vision with

local communities

and international experts. Though it can be rather challenging, being a speaker at a

blockchain conference

is a good chance to let the world know about your project and attract the audience's attention. Support from the side of the international crypto community can become your

major competitive advantage

.
If you believe that it's high time for you to look for crypto events in 2023, let's start.
Best crypto events in 2023
February 2023
Blockchain Fest 2023 Singapore Event: 16-17 February 2023, Singapore. It is an interactive blockchain event on crypto assets, exchanges, DeFi, NFTs, digital payments and investments, fintech, mining, crypto gaming and gambling. This event is organized annually and it traditionally attracts more than 5000 international attendees, among them, there are owners and founders of crypto companies and startups, investors, industry insiders, blockchain enthusiasts, and developers.
Blockchain Economy 2023 London Summit: 27-28 February 2023, London, UK. The 6th edition of the Blockchain Economy Summit will unite together experts of the crypto industry and many key players to redefine the future of finance. Web3, NFTs, crypto assets, blockchain, and metaverse are the key topics of the event that will be attended by more than 3000 guests from 65+ countries.
March 2023
Expoverse: 2-4 March 2023,Miami, Florida. It is a big blockchain expo for entrepreneurs and developers who want to present their projects and establish new contacts with experts in numerous related sectors, like DeFi, crypto, Web3, metaverse, and others. It is planned that nearly 15,000 visitors will attend the events of the expo within 3 days. The projected number of speakers is 150+.
Blockchain Africa Conference: 17-18 March 2023, Johannesburg, South Africa. It is the 9th edition of the annual conference. And while the 7th and 8th editions were organized offline due to the COVID-19 measures, in 2023 organizers hope to go offline and welcome attendees from Europe, Africa, North and South Americas, Asia, and Australia. All the topics of the event are composed around the global adoption of blockchain technology, its prospects, and issues.
Paris Blockchain Week Summit: 22-23 March 2023, Paris, France. It will be already the 4th edition of this international blockchain conference. The previous edition gathered over 4000 attendees and 240 speakers. The next event is expected to be even larger and to attract 6000+ visitors and 300+ speakers. Changpeng Zhao, founder & CEO of Binance, Brad Garlinghouse, CEO of Ripple, Sam Bankman-Fried, founder and CEO of FTX, Paolo Ardoino, CTO of Bitfinex, and Tim Draper, founder and managing partner of Draper Associates, are among the speakers who have already confirmed their participation.
April 2023
Consensus 2023: 26-28 April 2023, Austin, Texas. This conference annually unites blockchain and crypto enthusiasts since 2015. It includes various panels, workshops, and networking opportunities. Many events are available virtually. The organizers also offer a mobile app that is intended to help participants to explore the agenda, plan their schedule, and get access to the latest updates. In 2023, the speakers were Jenny Johnson from Franklin Templeton, Jeremy Allaire from Circle, Daniel Alegre from Yuga Labs, and others. The number of visitors hit the mark of 5,000.
If you are interested in networking with the best blockchain companies, cryptocurrency exchanges, trading companies, market makers, digital banks, and similar, that one is a great choice:
Consensus publishes a networking app around a month before the event, which allows searching through companies and individuals, to search for the best possible matches with the descriptions of the conference participants; we set up around 25 high-quality meetings before going to the conference

The conference is full of side events, which are published on the conference Web pages before the event; that is a chance for additional networking
Empirica attends the conference every year and also visited Consensus 2023 in Austin. It was one of the best conferences Empirca has attended so far.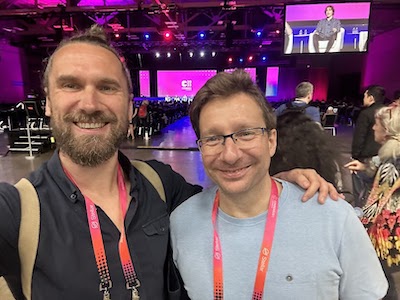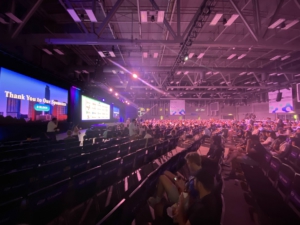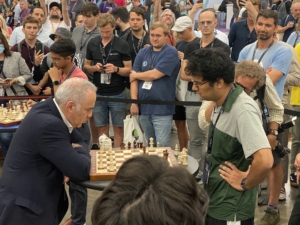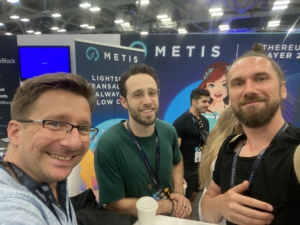 May 2023
NFT Tallinn: 9-10 May 2023, Tallinn, Estonia. This is one of the biggest Web3 conference in the Nordics & Baltics. At this event you will learn about the latest Protocol, NFT, GameFi, DeFi and DAO innovations as well as network with other web3 builders, investors and degens IRL. The organizers claim that the 2023 edition of this conference will gather over 1,000+ attendees, 100+ speakers and 25+ exhibitors.
NFT Tallinn 2023: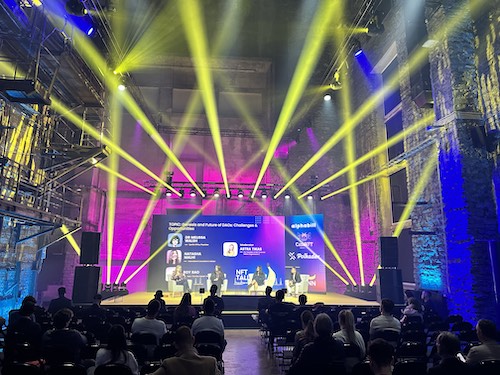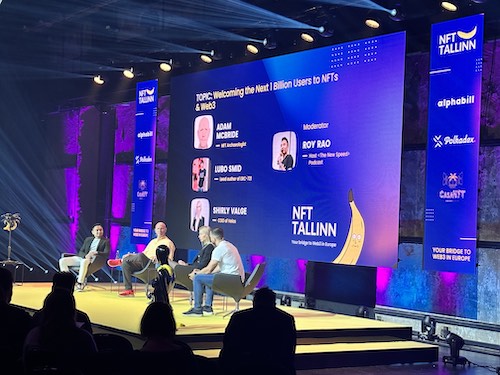 Block Chain Expo: 10-12 May 2023, Tokyo, Japan. The event is debited to the opportunities of using blockchain-powered solutions within different industries for solving a wide range of various business tasks. The event is targeted at blockchain project founders and developers, as well as representatives of different companies who want to boost their business growth by exploring new ways of using blockchain technology. Last year, during 3 days of the conference, there were more than 22,000 visitors.
Future Blockchain Summit 2023, 10-12 May 2023 in Dubai, United Arab Emirates. The conference is the MENA region's first and largest blockchain conference and exhibition and will return to Dubai World Trade Centre (DWTC). In 2022 it was a part of a GITEX conference. It was not very easy to schedule meetings, the event was missing good networking tools. However, overall, there were exciting Web3 discussion panels, and the stands gathered a lot of interesting token projects, exchanges, and other crypto and blockchain businesses.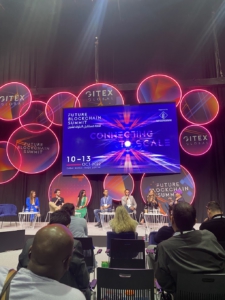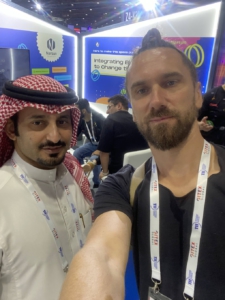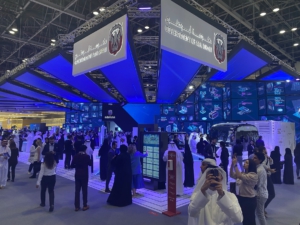 Bitcoin 2023: 18-20 May 2023, Miami, USA. The biggest conference in the world for bitcoin fans. Not really the best place for token projects, though… :) We visited the event in 2022 and were disappointed with its bitcoin-only nature. The talks and panels were about Bitcoin only, openly criticizing other digital assets. That atmosphere did not facilitate networking. Participants from various blockchain projects were almost anonymous, not showing the names of their projects on their conference badges. There was no networking app available for the participants… 
What can you expect from the conference if organizers describe the event with the following words: "Join us for the world's largest gathering of bitcoiners as we celebrate another year of progress towards hyperbitcoinization."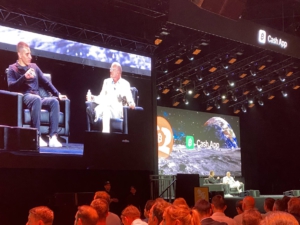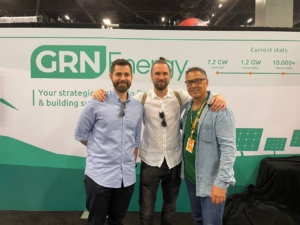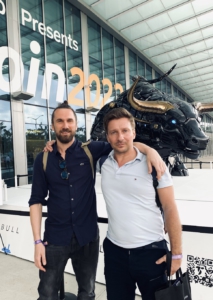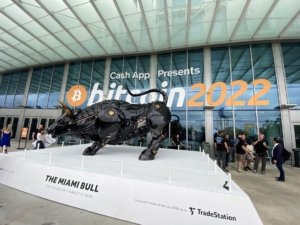 August 2023
Coinfest Asia : August 24-25 2023, Bali, Indonesia. It is a conference for both Web2 and Web3 companies that creates opportunities for direct interaction and networking in the friendly environment of the island of Bali. This year's theme will be "Converge to unite Web2 and Web3 companies through an immersive and festival-like conference". What to expect? Brands' presentations of actual use cases showing how Web2 companies implement Web3.
The organizers claim that the 2022 edition of this conference gathered over 2,000 people from 52 countries.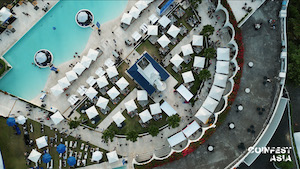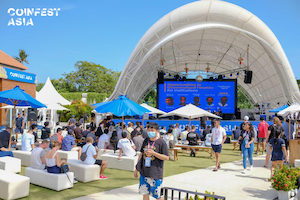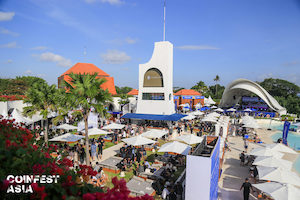 September 2023
TOKEN2049 Singapore 2023 Event: 13-14 September 2023, Singapore. The conference draws the most influential figures from the crypto and blockchain scene, projects and companies (tokens, exchanges, market makers, trading companies and others), spawning dozens of meetups, workshops, and networking opportunities all around the two-day main event.
The conference in 2023 was the best event Empirica has attended so far. We will be present again in 2024.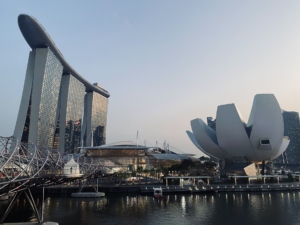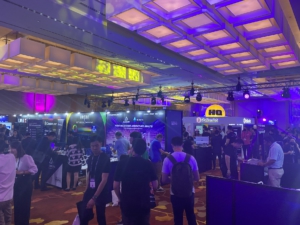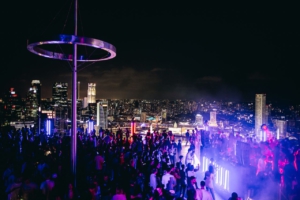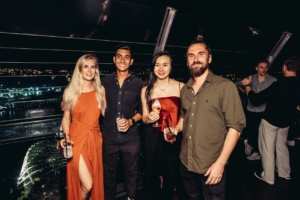 October 2023
Thailand Crypto Expo: exact date for 2023 is still unknown, Bangkok, Thailand. This expo is aimed at covering such topics as blockchain technology, crypto, and digital assets, metaverse, NFTs, and much more. It is expected that the event will gather over 400 exhibitors and nearly 150 speakers. They will discuss numerous questions, including but not limited to regulation for crypto projects, blockchain industry development, and the future of crypto in the modern world.
Vietnam Blockchain Summit 2022: exact date for 2023 still unknown, Hanoi, Vietnam. This summit will bring industry leaders together to discuss the present and the future of crypto, decentralize finance, non-fungible tokens, DAOs, etc.  Among the speakers, we can mention Trung Phan, Standing Vice President of the Vietnam Blockchain Association, and Nick Ting, Head of South East Asia at  FTX. The event will take place both online and offline which means that while the number of in-person attendees can reach 2,500, the number of online participants is said to hit the mark of 15,000.
November 2023
WOW Summit 2023: exact date for 2023 is still unknown, Lisbon, Portugal. It is one of the major global Web3 events for B2G and B2G networking. The list of speakers includes founders and developers of leading Web3 projects who will share their vision of the role of innovations today and discuss the further adoption of Web3 technologies. Organizers expect to welcome over 1,500 C-level visitors from 30+ countries.
ETH Gathering Barcelona: exact date for 2023 is still unknown, Barcelona, Spain. It is a 2-day blockchain conference for the Ethereum community focused on the prospects of creating a decentralized future. The agenda of this of the well-known Ethereum events is built around key topics of Web3, such as blockchain, DAO governance, network security, and DeFi. Participants are invited to share their experiences, meet potential partners and work together on the most important issues for the blockchain ecosystem.
December 2023
World Blockchain Summit Bangkok 2023: exact date for 2023 is still unknown, Bangkok, Thailand. A smaller conference that gathered around 500 participants in 2022. The 2022 conference was full of inspiring panels with experts about the growth in the blockchain space, collaboration and adoption of the latest emerging technologies. Blockchain, crypto, metaverse and web 3.0 solutions – these topics connected founders, developers, investors, regulators, enterprise buyers, media and influencers in 2022.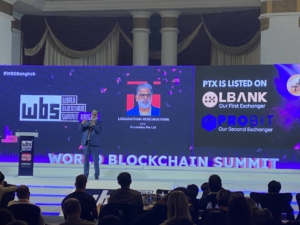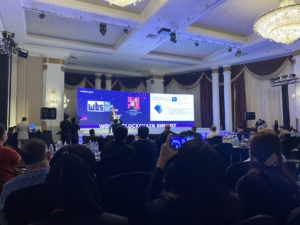 How to choose an appropriate blockchain event
If you just start googling for a crypto conference, it may happen so that you will just get an endless list of events' names, locations, and links that you should follow to buy a ticket. But let's be honest. Such lists are completely useless if you do not have a clear understanding of the points that you should bear in mind for evaluating the usefulness of this or that technology conference, expo, or forum for your business. Below you can find a few tips from our team that will help you to detect the parameters that should be considered before making a decision on the value of an event for your project.
So, what do you need to pay attention to?
A topic of the

crypto business conference

/event

A program and speakers

An  expected number of attendees (data from the previous years)

The reputation of the event  (based on publication on online media and reviews)

Location, entrance fees, flight, and accommodation costs (in business, it is crucial to make sure that your expenses are feasible and that all of them will pay off). 

Formats of networking events (each event should be considered as a platform for establishing contacts, that's why we recommend you have a look at the networking formats that organizers offer and tools for it. For example, some events have their own apps for scheduling meetings and sharing contacts and they are really helpful for attendants and participants).
Piotr and Michal from Empirica at Bitcoin 2022 in Miami, FL
Instead of a closing word
As for us, we have already chosen a couple of events that we will attend and where, as we hope, we will be able to establish valuable business contacts. Having analyzed a wide range of options based on the parameters that we've described above, we've decided to choose Digital Assets Week 2022 Singapore Event, Blockchain Economy Summit in Dubai, and Consensys 2023. 
Maybe we will meet you there? It will be cool to establish personal contacts with readers of our blog! If you see the Empirica team at any of these events, never hesitate to come and say "hello":) We can tell you really a lot about the ways to improve the liquidity of your token. Isn't it exactly what your project needs right now?
If you are not planning to attend any events in the nearest future but are interested in building your token liquidity, no problem. We can talk about it online. Just share your concerns with us and you can be sure that our experts will offer you the best solution
WANT TO MEET US AT THE EVENT TO DISCUSS THE LISTINGS AND BUILDING THE LIQUIDITY OF YOUR MARKETS