Gate.io listing – and why it is key to go with a market maker
Facts about Gate.io exchange
Gate.io is a centralized crypto exchange that was founded in 2013 and is based in Hong Kong. As of September 2022, the platform offers 1489 coins and 2749 trading pairs. It is one of the 10 largest cryptocurrency exchanges in the world.

Today it has over 10 million users from over 220 countries. Based on the data analyzed and provided by the Cryptocurrency Exchange Ranking (CER), Gate.io is one of the top crypto platforms in terms of cybersecurity.
According to CoinGecko, the exchange has the highest trust score. And it is known for listing only reliable assets that can bring investors a good return.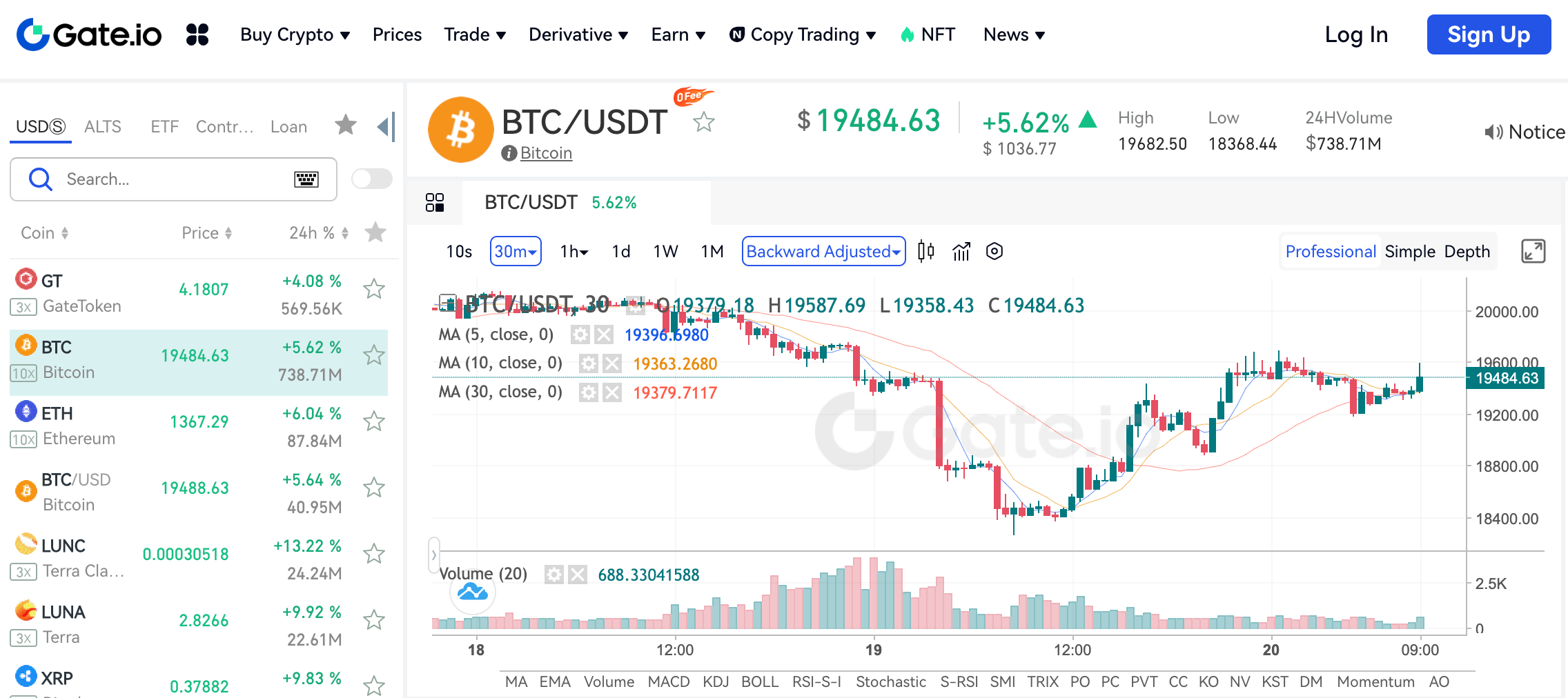 Why choose Gate.io for your token listing?
Gate.io has rather strict criteria for choosing the tokens that will be listed. And crypto investors are aware of that fact which increases their trust in the offered coins and their readiness to trade them.
For new and innovative blockchain projects, Gate.io has launched its Gate.io Startup IEO platform. Initial exchange offerings are a great opportunity for early-stage companies to attract the attention of crypto investors, raise funds, and, simultaneously, be presented on a well-established exchange with a good reputation.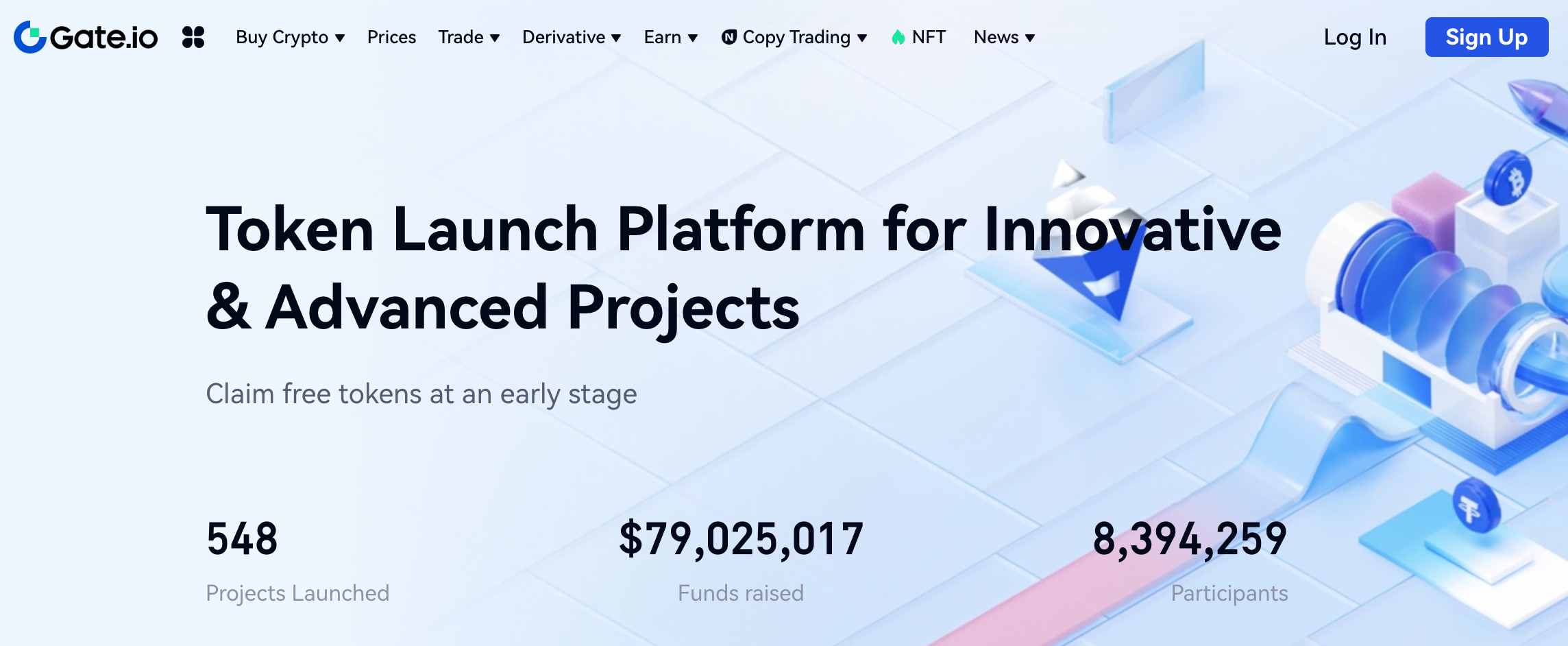 VIP users of the exchange, as well as holders of the platform's native token (GT) can enjoy the benefits of airdrops that are regularly launched in the Startup section.
If a token sale on this platform turns out to be a success, the token will be chosen for being listed on the Gate.io exchange.
Gate.io's score metrics
When choosing a venue for listing, it is important to check its reputation and general rank in comparison to other exchanges. A good choice is to check how CoinGecko, CoinMarketCap and Nomics rate the exchange.
CoinGecko uses Trust Score, a rating algorithm evaluating the legitimacy of an exchange's trading volume. Trust Score is calculated on a range of metrics such as liquidity, scale of operations, cybersecurity score, and more. Gate.io's Trust Score is 10. Only 2.7% out of more than 500 cryptocurrency platforms have such a high Trust Score.

CoinMarketCap's Exchange Score is based on the following factors:
Web Traffic
Average Liquidity & Volume
the Confidence that the volume reported by an exchange is legitimate. Weights are assigned to the above-mentioned factors and a score from 0.0 to 10.0 is given to the Spot Exchange.
Gate.io's Exchange Score is 7.2 (ranked 5th on CoinMarketCap spot exchange list sorted by the Exchange Score).

Nomics' metric is called Impact Score – and represents an exchange's influence on the price of assets it trades. The score is a combination of web traffic, volume, and other factors.
Gate.io's Impact Score is 7.48.
The second Nomics metric, called Transparency Rating is a very high A. Nomics explains the purpose of these scores as rating cryptocurrency exchanges by their willingness to provide auditable history.

Listing on Gate.io with our help
We can support you on your way to list your token and later manage liquidity on Gate.io and other exchanges. The usual process looks like this:
We set up a call to understand the phase of your project. The following points will be discussed:

Are you already listed on DEXes or CEXes?
What is the tokenomy of your project?
Do you have a listing strategy for your token?

We discuss the best possible liquidity strategy for your project.
If we agree to set up a partnership, we introduce you to verified managers of one or more exchanges (listing support).
After your project gets listed on an exchange, we help you build your markets on platforms.
Why do I need a market maker?
Managing a token startup is a real challenge. As a cryptocurrency project, you need to focus on building your products and services and leave liquidity to market makers.
A market maker will help you:
deepen the liquidity on your token's books and make them more stable – which helps mitigate the price fluctuations of your coin
lower spreads between bids and asks so that the prices get fairer for investors; that reduces the cost of entering and exiting positions and encourages investors to trade your coin
In the 24/7 cryptocurrency markets, well-managed assets are supported by algorithmic market makers. They provide liquidity through their market-making services, supported by fully automated software algorithms. Empirica's liquidity products are reputable top-notch algorithmic market making solutions.
SCHEDULE AN APPOINTMENT WITH US TO DISCUSS THE LISTINGS AND BUILDING THE LIQUIDITY OF YOUR MARKETS
WHERE IS GATE.IO LOCATED?
Gate.io is a cryptocurrency exchange incorporated in the Cayman Islands. Gate.io is probably the earliest crypto-to-crypto exchange from China. Currently, it is not associated with China.
WHAT TRADING VOLUMES ARE ON GATE.IO?
According to Gate.io's website, daily trading volume hits the mark of $12 billion. However, Coingecko and similar portals report volumes a couple of times lower that the ones given on the official Gate.io site.
IN WHAT COUNTRIES IS GATE.IO AVAILABLE?
The exchange is available to residents of all world countries, excerpt from several countries and US states. The areas where residents can't use the services provided by Gate.io are Washington and New York (USA), Iran, North Korea, Sudan, Pakistan, Syria, Crimea, Venezuela, and Cuba.
WHAT IS A CENTRALIZED EXCHANGE (CEX)?
It is a digital asset marketplace using a similar business model to traditional asset platforms like stock exchanges.
Centralized crypto venues typically keep limit order books, which are lists of open buy and sell orders, consisting of volumes and prices. They match up buyers and sellers and announce current market prices based on the last price an asset sells for.
WHAT IS AN IEO PLATFORM?
An Initial Exchange Offering, commonly referred to as an IEO, is a fundraising event that is operated & managed by a centralized exchange.
WHAT IS TOKEN LIQUIDITY?
This term refers to the ease with which tokens can be swapped for other assets (other crypto assets or government-issued fiat currencies).
WHO ARE MARKET MAKERS?
A market maker is a company or individual that regularly buys and sells financial assets at a publicly quoted price to provide liquidity to the financial or digital asset markets. Their role is to satisfy market demand. Market making is also used as a profit generation trading strategy by hedge funds.
WHAT ARE THE BEST EXCHANGES TO BE LISTED ON?
Please check our related articles on listing on bitmart, listing on kucoin, listing on bitfinex, listing on bitpanda, listing on zonda, bitkub listing and listing on btcturk.